"Drs. Horn and Miller have superb training and years of practical experience caring for women patients. It shows on every page of this excellent book."
--The Honorable Glenda Hatchett, star of the nationally syndicated television program, "Judge Hatchett
"
Authors' Blog
The Doctor is Human By Dr. Robin Miller
Healthcare has become a maze of insurance companies, regulations and lack of access to providers. Part of what makes it so complicated is all the charting and coding doctors must do. All of this takes away from patient care. Doctors spend more time on their computers than with patients. In my opinion, it has caused […]Read More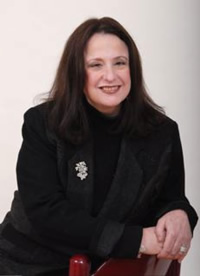 Read articles written by Dr. Horn:
Dr. Janet Horn is board certified in Internal Medicine and Infectious Diseases, with training in Obstetrics and Gynecology. Much of her career was spent in solo private medical practice during which time she cared for thousands of women patients. For many years, she was also on the faculty of the Johns Hopkins University School of Medicine, where she was a full-time faculty member early in her career. Dr. Horn has been recognized by Baltimore Magazine and The Consumer's Guide to Top Doctors as one of the top doctors in Baltimore and in the United States. She has been named by The Maryland Daily Record, based upon her professional achievement and community service, as one of the top 100 women in Maryland.
Dr. Horn completed her undergraduate work, magna cum laude, at Vanderbilt University, where she was elected to the Phi Beta Kappa honor society. She received her M.S. degree in physiology and biophysics at Georgetown University. Her M.D. degree was received at George Washington University School of Medicine, where she was selected to be in Alpha Omega Alpha, the national medical honor society. After finishing her fellowship training in Infectious Diseases at the Johns Hopkins Hospital, she became a full-time faculty member there, during which time she authored numerous journal articles concerning her research, which related to women's' health issues, sexually transmitted diseases and AIDS. When she started her solo practice, she remained a member of the clinical faculty at Johns Hopkins University School of Medicine as an Associate Professor of Medicine. Dr. Horn has been a frequent lecturer to medical audiences and to the public about many health topics. Currently, she divides her time between medical writing and practicing medicine at The Shepherd's Clinic, which serves the uninsured.